ZERO DOWN Investment Strategy 5- Power of Auction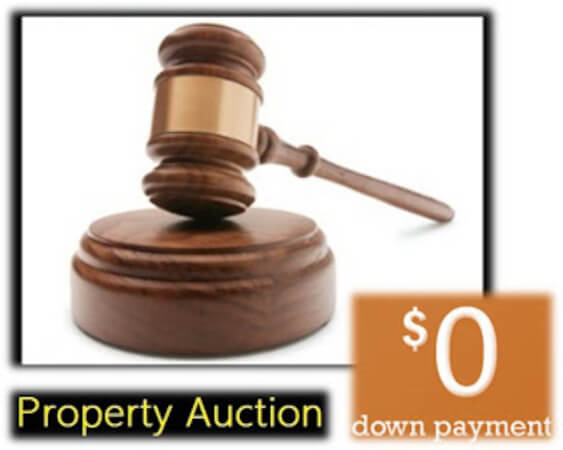 B
uying property at a auction seems to be one of the last option for many people, mainly because we are not familiar with the mechanisms and workings of the auction house. Nevertheless, many will agree buying property at auction is one of the best way to acquire a property at below market price and easily pocket quick financial gains, but the question is

HOW

?
A better way to learn about the tricks of the trade is to personally visit the auction house, observe the behaviours of the auctioneers, the bidders etc, and you must have some basic idea of the real market value of the property under auction, and check the outstanding assessment bills owed by the previous owner, the condition of the property, the land titles whether is caveated

(means the land ownership title is blocked from being transfer)

etc.
Typically a investor who bought property through a auction will apply the concept of buy-to- upgrade in order to make it a ZERO DOWN investment.
Let's us look at the following case study,
Buy property below market price at auction
Market value based on condition as it is – 400k
Bought property under auction – 320k
Do some upgrade on the auction property
Upgrade new fittings, tiles, painting, cabinets etc – 70k

(include assessment bills, legal fees etc)
Total cost of ownership – 390k
Get a new valuation on the property after upgrade
New market value appraised – 550k
With loan of 85% margin – 440k
With this arrangement, the investor will receive a cash back of 50k* from this auction exercise. (
* 440k from the loan – 390k from the cost to own the property)
As you can see, there are many ways to own a property with ZERO DOWN, we hope you have benefitted from this ZERO DOWN property investment series. Next week, we will explore some pitfalls to avoid in property investing, and.. how to evaluate whether the property is overpriced ? Stay tuned for next topic..